If you live in the Czech Republic – congratulations! You and I have now managed to survive the fifth week of the hardest lockdown we've ever known. Maybe you live in a different part of the world and have been dealing with this situation even longer. Perhaps you're  dealing with childcare issues, closed schools and services, or restrictions in movement and social contact to the essential minimum.
What helps you to keep going?
I'm firmly rooted in gratefulness. In our family, we have health, love, and more than our basic needs covered. But just like most people, I have bigger ambitions in life than what the pandemic is allowing. I bet that you, too, are craving social life, professional fulfillment and a healthy level of change.
But we humans are incredibly adaptable. We find ways to compensate for our restricted lifestyles, even if we don't love it. We push through. We make it work.
A few days ago, I decided to experiment by giving myself an "easy" day. Because I didn't have any pressing, urgent needs from my clients, I rescheduled my meetings and postponed to-dos. Not surprisingly, I found that I had more patience and was able to get my son to do his homework without a conflict. We enjoyed a long family conversation, and I even had fun cooking our meals. It was the best day of the week!
The best day of the week was the day when I let go of my professional ambitions.
Hang on – WHAT???
That doesn't sound like me. I LOVE what I do. I get bored without a good dose of pressure and an intellectual challenge.
This might be dangerous. This situation and the level of challenge I'm experiencing seems to overrule passion. What else might this restricted lifestyle and its consequences veto? What else might get left behind? What else are others leaving behind?
Here in the Czech Republic, there was a 100% increase in women's unemployment in January 2021 as compared to the same month of the previous year. There was also a 30% increase in men's unemployment. Statistics from North America show that every fourth woman is considering leaving or downshifting her career.
We're changing. Or being changed. Even so, I know my passion and need for intellectual stimulation will never quit. So, I ask myself, just like you may be doing: What can I do to sustain a level of energy and motivation going forward?
For me, the answer lies in focusing on my legacy.
A personal legacy is more than just a bucket list. It's a statement of commitment to making a dent in this world. A personal legacy helps you to be intentional in every interaction and in every decision. It allows you to consider your actions and whether they lead you to your ultimate goals. And it carries you over tough times.
Legacy can be created though a conscious intellectual exercise. It takes some honest, deep work to define your legacy and your plan for how to get there. I know a great tool that guides you through the process. If you are interested, reach out.
Legacy, however, can also be the result of you living according to your values, no matter what life throws at you – no deliberation needed.
My brother-in-law, Bob, passed away on October 2nd.
Bob worked his whole life. He raised four children, the younger two as a single parent in their teenage years before he met the love of his – my amazing sister-in-law.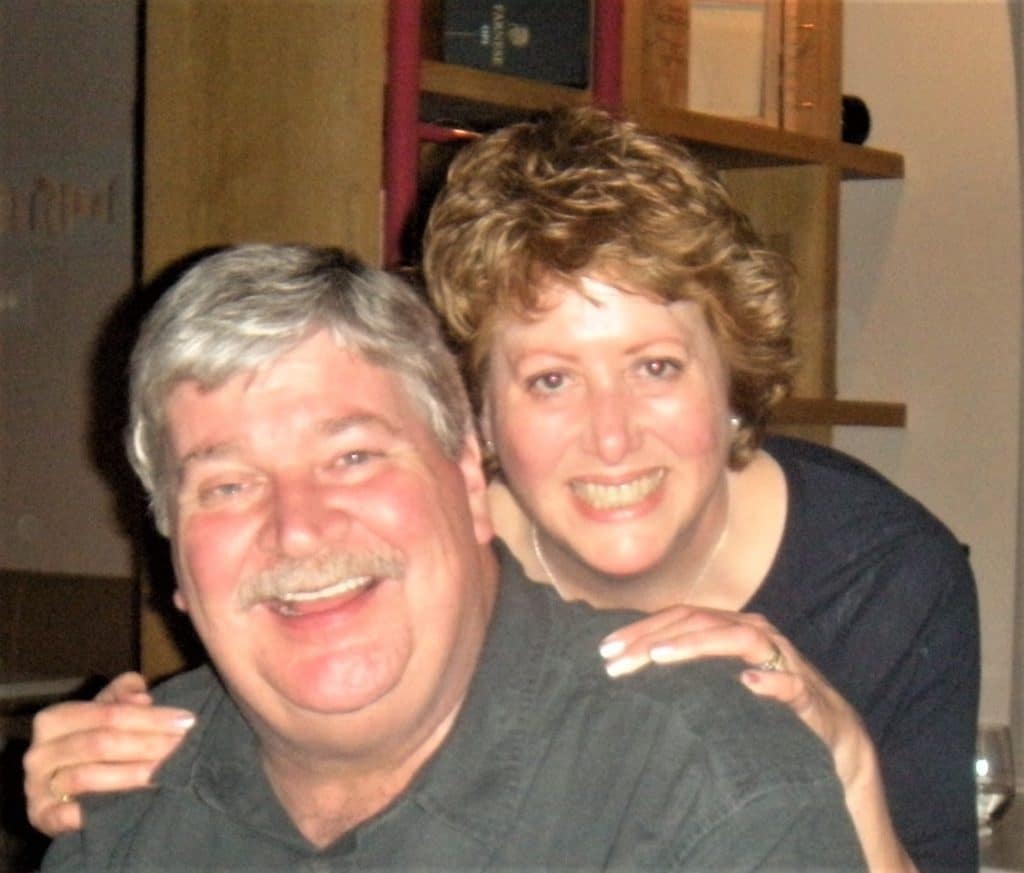 Every time I saw Bob, he greeted me with "Hello, kiddo!" and gave me the biggest bear hug. Because of our family history, Bob knew he didn't have to hug me. He didn't have to accept me. He didn't have to generously open his door and his heart. He didn't have to include me in his pack.
But he did it anyway, without thinking, even before he knew me. He chose to accept me and take a chance on me.
That's Bob's legacy.
Right now, that's what we need in this world more than ever. Take a chance on someone today. Make an effort to accommodate. Include people who seem different. We all need to open the metaphoric doors for others when the physical doors are staying closed.
It's because of Bob's legacy that I will continue challenging myself.
Thanks, Bob, for calling me "Kiddo"! It's going a long way. This is what your legacy inspired.What's carrying you through these difficult days and weeks? What's your legacy?
I'd love to know.
Published with the permission of the Campbell family in the loving memory of Robert "Bob" Campbell